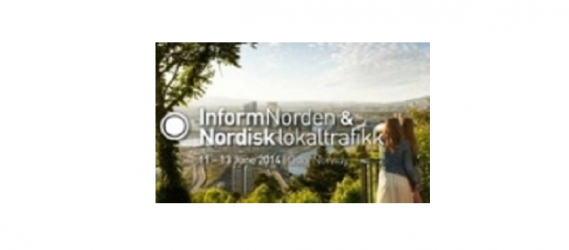 3 ITxPT Founding Members will participate in the Inform Norden Exhibition taking place in Oslo from 11th until 13th June 2014. Pilotfish, Init and Hogia will have a sticker displayed on their stand indicating that they are members of ITxPT and they will also have folders and trained personnel that can present the ITxPT activities and development.
The Nordic Public Transport Conference brings together users and suppliers of Public Transport Information Technology to stimulate the use and development of IT in public transport by exchange of experience, requirements and standards. As an established networking forum, InformNorden also offers an opportunity for members and conference delegates to exchange information and experiences in order to improve public transport IT-solutions and better meet the needs of users.
For more information, please visit the Inform Norden website, contact info@itxpt.org or watch the video.