ITxPT is a non-profit association open to all companies and organizations with an interest in developing public transport into the most efficient, sustainable and attractive means of travel. Its members are a mix of industry, operators and authorities from all over the world. 
The mission of the ITxPT Association is to enable interoperability between IT systems in Public Transport by offering public specification of an IT architecture based on standards with open interfaces for on-board, over-the-air and back-office IT systems.
The ITxPT governance is fairly shared between decision makers (public transport authorities and operators) and industry (vehicle manufacturers and IT suppliers).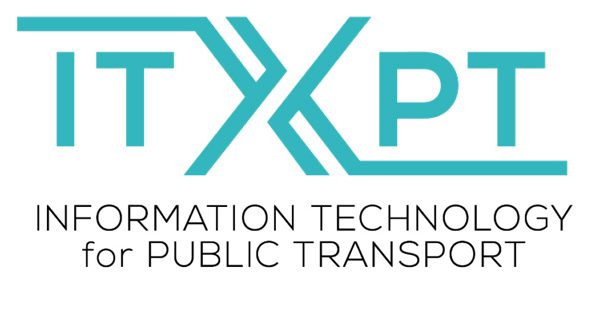 Together with our members, we work on public transport interoperability in an international context, creating and improving bridges between existing or missing models, gathering best practices and designing specifications for a concrete interoperable implementation.
The governance of ITxPT is simple, transparent and democratic, based on its statutes as a non-profit association, composed of the entities described below which follow operating rules driven by functional needs and aiming at providing effective implementation specifications. The ITxPT association is funded by membership fees.
The ITxPT statutes 
The Executive Board 
The Requirements and Technical Committees
The ITxPT Executive Board
The ITxPT Executive Board is composed of 13 voting members fairly balanced between Public Transport authorities and operators, IT suppliers, and vehicle manufacturers.
Public Transport authorities and operators
Erik Thoren, NOBINA
Terje Storhaug, RUTER – Chairman of the Board

Alain Borruat, TPG




Sture Hedin, VASTTRAFIK



Association
IT suppliers
Gunnar Rehbein, INIT
Patrik Nilsson, LUMINATOR TECHNOLOGY GROUP
Robert Mueller, PILOTFISH
Vehicle manufacturers
Charanya Thangaraj, VOLVO BUSES

Daniel Kallfass, DAIMLER BUSES

Philippe Grand, IVECO BUS
All the ITxPT Strategic members are invited to join the Executive Board meetings.
The ITxPT Committees and Working Groups
The ITxPT association is the only technical organisation offering a forum to discuss and work on hot topics concerning all public transport stakeholders: interoperability, data-centric architecture, data mining, electric vehicles, IoT, MQTT, smart industry, MaaS, new transport modes, data exchange, protocols…
All the Strategic and Principal members have access to the Requirements and Technical Committees, and their related Working Groups. The ITxPT Governance Process, from customer need to detailed specification: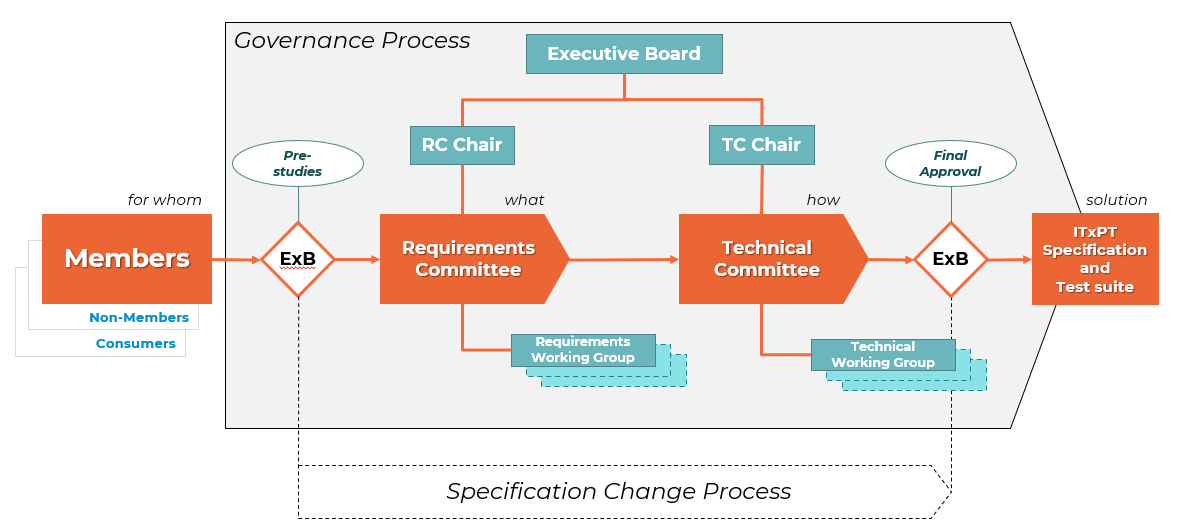 Traffic light priority

Power management
Vehicle location and micro-positioning
Electric vehicle infrastructure data

Passenger Information

Logon service

Passenger counting PoC

AVMS broker-based

Heavy Rail profile
Heavy Rail service profile
Demand Responsive Transport (DRT)
Cyber security
Communication channels – status reporting
The ITxPT team mission is to enable the ITxPT community to successfully build and improve the ITxPT specification and adoption.
Anders Selling, Secretary General
Anastasia Founta, Requirements Committee Chair
Anders Fromell, Chief Technical Officer
Clara Arnström, Technical Writer
David Ariño Montoya, Project Manager
David Glendining, Technical Consultant
Emmanuel de Verdalle, Technical Committee Chair
Jim Lindkvist, Laboratory Manager
Pascale Guyot, Members Relations
Simon Reed, Consultant
Tu-Tho Thai, Manager for Projects and Partnerships

If you have any specific question or request, please fill out the form on the right and submit your message.