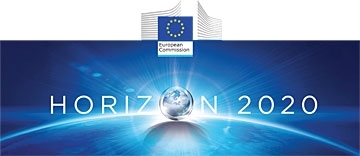 All UITP Members are warmly invited to join Horizon 2020 Group on MyUITP.
Horizon 2020 Group on MyUITP aims at providing information about various opportunities for funding offered by the EU Programme Horizon 2020. Horizon 2020 is the new Research and Innovation Programme of the European Union scheduled for 7 years (2014 to 2020). It is the financial instrument implementing the Innovation Union, a Europe 2020 flagship initiative aimed at securing Europe's global competitiveness.
Horizon 2020 MyUITP Group will inform the UITP Members about open Calls relevant to Public Transport within the frames of the Horizon 2020 Programme and in other research funding activities linked to European Union.
UITP will provide clarifications to its members interested in participating to such a Call.
The Group will also serve for UITP Members as a platform to identify possible project partners within opened Calls.
The Group is managed by the UITP EU Projects Department. In case of any questions, please contact Mr. Umberto Guida, European Projects Director: umberto.guida@uitp.org.