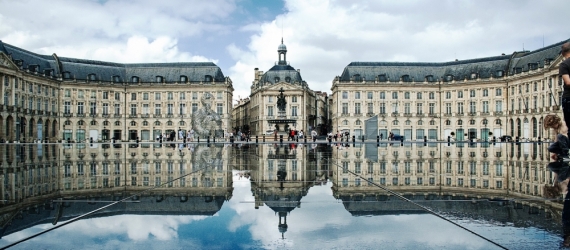 The ITS World Congress and Exhibition on Intelligent Transport Systems and Services opened its door yesterday in Bordeaux. Until the 9th of October, attendees will exchange during conference sessions, network, participate in technical visits and attend live demonstrations.
In the last 20 years, ITS has become crucial for public transport. The sector has made a big progress – comparing to the early deployments in the 90s, the range of solutions has significantly widened. Nowadays, ITS contributes to the operational performance of travel, safety, and customer experience quality. There are no longer any effective public transport networks that lack effective ITS.
However, the limitations are still numerous, and all public transport actor agree on it. All they needed to do is to get organised together! The real catalyst was a European Commission-funded project, coordinated by the UITP: EBSF (European Bus System of the Future), which included an ITS sub-project to define a modular plug-and-play architecture for on-board IT systems. After successful pilots, The European standards committee CEN TC278 WG3 (Public Transport ITS – Europe) capitalised on the open documented specifications of EBSF IT to create a standard: EN13149 parts 7/8/9.
ITxPT to boost on-board IT architecture
The ITxPT association was created in 2014 to foster the adoption of this Plug & Play architecture and facilitate its implementation. It feeds evolution of the standard, facilitates their prescription in consultations, and thereby accelerates deployment. ITxPT also provides integration and testing platforms, where manufacturers can verify their products' compatibility with parts 7/8/9 of the EN13149 standard under actual operating conditions. Public Transport authorities and operators can confirm that their IT architectures are consistent as a whole, by ensuring that modules from different suppliers work well together in Plug & Play mode.
The story continues
The European Commission appreciated the EBSF approach and its tangible benefits so much, that it decided to take a part in new stages with the EBSF_2 project, also coordinated by UITP. With respect to ITS, EBSF_2 will cooperate with ITxPT in order to accelerate the deployment of EN13149 architecture.
Read the full article – you can download the file at the bottom of the page.
Discover ITxPT at ITS World
During ITS World, visit the booth of DIGIMOBEE no. C75 and discover ITxPT! You will also have a chance to listen to Emmanuel de Verdalle's (DIGIMOBEE) presentation "On the way to a comprehensive integration of information technologies and telematics" during the technical session "TS55 – Smarter services for cities and regions 1" (8 October, 9.00 – 10.30, Hall 2, Room 223).