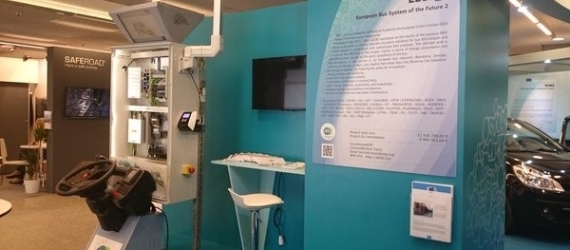 The Transport Research Arena Conference 2016 (TRA 2016) — the most important transport research event in Europe for researchers, experts, operators, industry and policy-makers — took place in Warsaw, Poland, from 18 to 21 April 2016.
During the four days of the conference, the ITxPT test bench was displayed on the stand of the European Commission. Built with the EBSF IT specifications, the ITxPT test bench reproduces the mode of operation of on board IT systems with associated back offices. Within EBSF_2 the test bench supports the feasibility analysis of interoperable IT systems to foster the introduction of IT standards solutions in existing fleets and multi-supplier environments.
The next opportunity to visit the ITxPT Association will be in Paris from 14 to 16 June during Transports Publics 2016.
For more information, contact info@itxpt.org