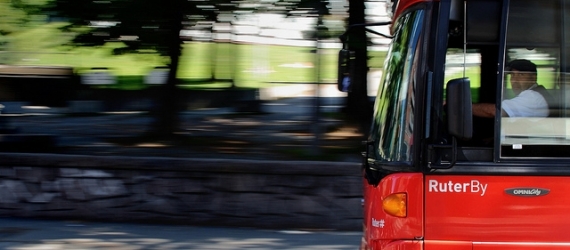 Ruter, the Oslo and Akershus PT authority, is actively preparing its 2020 future of zero fossil-powered public transport and the renewal of the legacy on-board systems. Consequently, not only vehicles and related equipment but also the definition of roles between the PTA and his contractors are considered: Ruter shall no longer own and define what IT systems is and how it should be implemented but detail the functionalities they expect: "Geographic position every second", "Number of passengers boarding or leaving from which door", … , instead of device XYZ from Company A or B installed in accordance with "Annex 11" (technical requirements of IT systems). The implementation details and how-to are provided through ITxPT specifications and Guidelines, and all vendors must comply with them. The Oslo and Akershus PT Authority shall not accept proprietary systems in its fleet anymore.
Terje Storhaug, Ruter CIO, organised on 8th February 2017 a vendor conference entitled "Future IT architecture on-board vehicles" (available for download here) to present this new approach in a 2-step process:
Step 1: general presentation of the questions to be addressed (by mid-2019: feasibility, responsibility).
Step 2: one to one discussions to adjust the strategy with feedbacks of the vendors.
This first vendor conference was addressing PT operators and IT suppliers. The next vendor conference is planned early April 2017 and will iterate the ambitions, adjusted after the one to one discussions, if required.
Having experienced the spectacular benefits of standard introduction in the digital video broadcasting, Terje Storhaug sees Ruter involvement in ITxPT as a perfect opportunity to foster such a change in Public Transport. Timing is right, specifications and guidelines are available, tendering processes are evolving towards interoperability. Collaborative work between PT authority, operators, industry and vehicle manufacturers shall create a win-win situation where all stakeholders can focus on their core business – delivering the greatest benefits for the passengers.