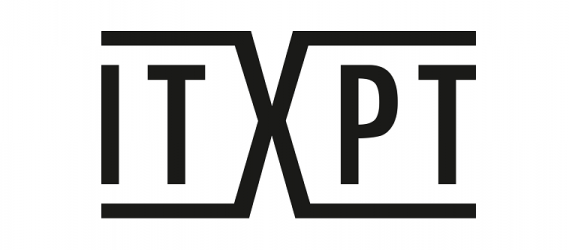 ITxPT is an Association open to Public Transport stakeholders developing applied standards for interoperable "plug-and-play" onboard and back-office IT-systems for public transport. The first device to be tested for compliance and to acquire the ITxPT label is a Vehicle Gateway from the Swedish company Pilotfish.
Tomas Gabinus, CEO of Pilotfish says "I am extremely proud that the Pilotfish Gateway is the first device to be labeled and approved by ITxPT and that the long and difficult work the association has put into developing the open ITxPT platform has been successful."
ITxPT applies EU standards to develop specifications for an open IT architecture for Public Transport.  For compliance testing ITxPT has its own test bench and testing procedures to validate that onboard devices meet specified requirements for interoperability in public transport fleets. Right now, there is intense work going on to label both on-board devices and vehicles from different suppliers.
"This is a milestone for the ITxPT association as we now move into implementation. We will in a very near future see that public transport applications and systems will be purchased according to the ITxPT specifications. It will offer great opportunities for public transport providers, system and vehicle suppliers to the benefit of travellers" says the General Secretary of ITxPT, Anders Selling.
The open architecture of ITxPT enables the interoperability between systems and devices from different suppliers and the flexibility for customers to tailor and update systems for specific needs at substantial lower cost. In this way, the supplier market is opened for smaller suppliers which increases competition and speeds up the rate of innovation. Simplified, ITxPT can be compared to the Bluetooth specifications enabling interoperability between devices or the open architecture of Android.
ITxPT, Information Technology for Public Transport is a non-profit organization with 40 members from 12 European countries consisting of Public Transport Operators and Authorities, System Suppliers and Vehicle manufacturers. The number of members is increasing quickly.
A Vehicle Gateway delivers part of the functionalities traditionally implemented in a vehicle computer to enable systems and devices to operate through modern cloud computing. Through 3G/4G networks computing power is moved from the vehicle to the cloud where more computing can be done quicker, more efficiently and more accurately. Typical applications connected through the gateway are remote diagnostics, remote download of tachograph data, eco driving, navigation, rerouting, follow-up of statistics, remote surveillance and software management, etc. The vehicle gateway typically has the following functionalities: CAN/FMS connections, switch with Ethernet connectors, I/O's to onboard equipment, 2G-4G, Wi-Fi and Information broker/Sharing functionalities.
For more information please contact:
Anders Selling, General Secretary, ITxPT. Tel: +46 70 237 33 00, anders.selling@itxpt.org
Tomas Gabinus, Executive Director, Pilotfish Networks AB: +46 31 3396674, tomas.gabinus@pilotfish.se