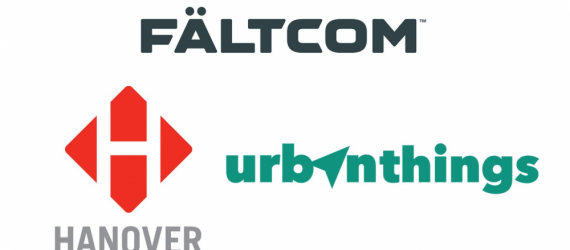 ITxPT welcomes new Members: FältCom, Hanover and UrbanThings.
FältCom is a Swedish company that develops system solutions and services focused strongly on M2M and IoT-applications. Its customers are companies with critical business operations in sectors such as public transport, transport logistics and industrial automation. Fältcom was as part of Telia Company founded in Umeå in 1998, and was early in the market for IoT/M2M, even by global standards. FältCom joined ITxPT as Strategic Member.
Hanover is a family owned, UK based company designing and manufacturing passenger information systems for the public transport industry. With subsidiary offices in France, Spain, Germany, Australia plus a second production facility in the US and representatives all over the world, Hanover has satisfied customers in over 75 countries worldwide. The security afforded by 30 years' experience, financial independence and a continuous product development program is further assurance of the company's dependability. Hanover is an ITxPT Associated Member.
UrbanThings is a UK-based tech startup that specialises in mobile transit ticketing and RTI apps. Established in 2002, the company is best known for the Bus Checker suite of apps. It has been producing innovative and exciting digital products for more than a decade. The company has recently been awarded UK government funding to research and develop 'Ticketless', a walk-on Bluetooth-based ticketing service. UrbanThings is an ITxPT Associated Member.