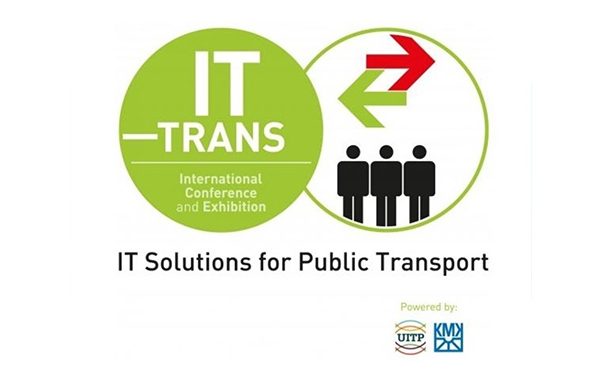 Promoting smart travellers in smart systems, IT-TRANS is the leading Conference and Exhibition where you will meet to exchange, discuss and invent IT solutions. It will connect leaders and decision-makers with the vibrant world of start-ups and SMEs, which are in the vanguard of new developments and interactions with other sectors.
ITxPT will take part in the Conference and organises a seminar on 6 March 2018, during which the work of the association will be presented, also with the participation of some testimonials. An agenda about the event will follow soon.
Moreover, the ITxPT test bench will be presented at the UITP stand.
To know more about IT-TRANS, visit the website www.it-trans.org.