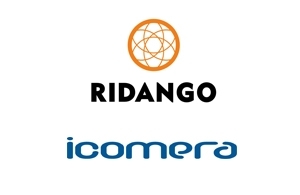 ITxPT has seen a dynamic growth in the recent months, with many new Members joining the Association and existing ones upgrading their status.
Ridango has joined ITxPT as an Associated Member to help further develop vehicle data technology in the public transport sector. Ridango is an IT-solutions provider for public transport with focus on Automated Fare Collection (AFC) and Real-Time Passenger Information (RTPI) systems. Company stands out with its innovative and comprehensive offers, delivering turnkey solutions to municipalities and transport companies, from self-produced hardware to system operation and maintenance services.
Ridango's payment, ticketing, and RTPI solutions are designed to be customer-oriented in order to cope with the ever-changing market. The company's mission is to create solutions that are smart, simple, and efficient and at the same time improve the quality of travels on one hand for the passengers and on the other hand help to keep focus on their core business for transit operators and agencies.
Ridango has operations and ongoing projects in many European countries, among them Estonia, Sweden, Denmark, Lithuania and Ukraine.
Icomera, the world's leading provider of open Internet connectivity and application platforms for passenger transport and public safety, upgrades its membership level from Principal to Strategic. Icomera's Strategic Membership gives it the opportunity not only to participate in working groups and draft specifications, but from now on also to approve final specifications. The upgrade entitles Icomera to more frequent use of ITxPT Laboratory up to 10 days/year physically and 50 days/year remotely. Also, the company can have 4 units per year validated, gets reference installation in the ITxPT laboratory, is eligible to Executive Board as well as receives access to Association documents – Boards.
If you also would like to upgrade your membership, please contact Anders Selling: anders.selling@itxpt.org.