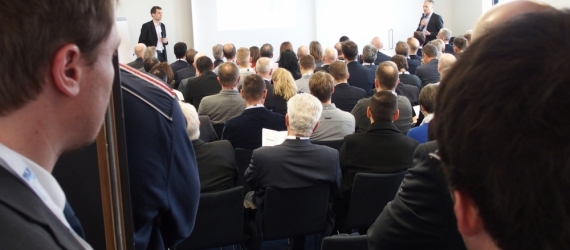 ITxPT has spent 4 successful days in Karlsruhe in Germany during the IT-TRANS 2018 – International Conference and Exhibition. This year we hosted 92 participants from 40 Member companies in the ITxPT Workshop #7, whereas our Open Seminar was attended by 110 participants who had an opportunity to listen to 3 podium discussions with 15 speakers.Throughout the whole conference, ITxPT aroused interest and received recognition from all stakeholders: PTA, PTO, IT suppliers as well as vehicle manufacturers. Ongoing implementations regarding tenders, projects and awards were widely discussed by the international community network within which we were able to share our experiences and best practices.
On 5 March we had a pleasure to organize another edition of the ITxPT Member Workshop, during which, with the help of all the participants, we managed to set directions for further ITxPT development.
During the ITxPT Seminar, held on 6 March, Podium Discussions were organized, concerning:
PTA objectives and approach for public tenders
with Simon Reed from TfL, Carl Järsberg from Skånetrafiken, Sture Hedin from Västtrafik, Terje Storhaug from Ruter, Sandra Schweizer from AtB as Podium Discussions Participants
The industry opportunities and challenges
with Marc Menvielle from Actia, Olivier Cabut from Engie, Tomas Gabinus from  Pilotfish, Jens Mullak from INIT, Werner Reutebuch from Trapeze as Podium Discussions Participants
The PTO role and changing business models
with Murtaza Abas-Shamsi from Arriva, Jan Luijben from GVB, Petter Kvarnfors from Nobina, Patrik Lindelov from Keolis, Alain Bourrat from TPG as Podium Discussions Participants
The discussion started from talking about the importance of interoperability:
We are transforming our systems to be data-centric instead of hardware-centric. We define our systems online to make them centralized in order to increase flexibility and develop standardized solutions, said Terje Storhaug.
Then, the current status of ITxPT was discussed:
ITxPT is already recognized by PTOs and PTAs, everyone knows that something is going on, people recognize it and want to use ITxPT even more. (Marc Menvielle)
When asked about next steps for ITxPT and how the organization should support the change, Olivier Cabut said: We are going to remove the computers from the buses and trams, we are heading towards the connected vehicle which is autonomous; the working groups' challenge will be to support future developments.
You can find all the pictures from the ITxPT Seminar here.
During the trade show many visited the ITxPT's stand to attend the presentation 'Open your ITArchitecture' and to discuss ITxPT. Next public event for ITxPT will be in Paris in June and already now we look forward to seeing you next time in Karlsruhe (in 2020)!
ITxPT specifications and guidelines are available at the ITxPT Documentation Center, you can request public access here. Further advantages, including access to the ITxPT testbench and registration to Working Groups are offered to ITxPT members only, according to their membership level. Discover all benefits and apply for membership here.
If you have any questions or feedback that you would like to share with us, please contact anders.selling@itxpt.org.