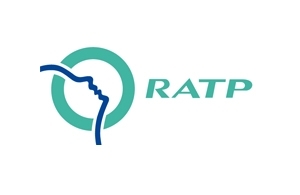 RATP, known as the "Régie Autonome des Transports Parisiens" (in English : Autonomous Operator of Parisian Transports) is a state-owned public transport operator headquartered in Paris, France. The main mission of the RATP is to offer the best transport service at the most attractive cost to local public authorities (RER, BUS, Tramways, Subways…). The company focuses on 4 areas of expertise: network operations and sustainability, design and execution of infrastructure development projects, strategic land use planning and creation of mobility-related services, and with 5 priority objectives :
Growth – Become a member of the world's top 5 public transport services groups
The Grand Paris project – An international showcase of the Group's talent
Corporate modernisation – Reinforcing a performance-based culture
Be a model for service quality and innovation
Achieve exemplary status in the area of sustainable development
RATP joins ITxPT as a Strategic Member in order to continue the legacy of the EBSF project in which RATP was working on. The Parisian operator will therefore support the deployment of standards and practices for plug-and-play systems. Moreover, RATP will play a big role in contributing knowledge to the creation of new and update of existing standards.
Given the stakes for the RATP for the coming years, and especially in the context of competitive bidding, we were looking forward to joining the association ITxPT to keep our customers and suppliers informed, whether rolling stock or embedded hardware, about our commitment to innovation for the benefit of our travelers. The opportunity to work with all the actors of the association brings us a lot of possibilities strengthening us in the choices of innovation we already made several years ago. Additionally this relies on a movement of European standardization, recognized and still in full growth. In conclusion, we are expecting a lot from this collaboration, given this increasingly demanding issues and context of public transport services, conclude together RATP MRB's departement members.
If you would like also to become a member of ITxPT, please consult the page dedicated for further information about the different membership levels along with relative benefits and contact Anders Selling, ITxPT Secretary General, anders.selling@itxpt.org.