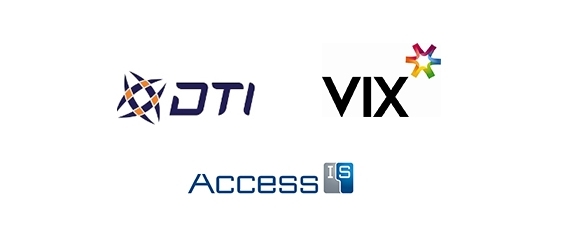 DTI, Access IS and Vix Technology have recently joined ITxPT as Associated Members.
DTI develops and provides world-leading surveillance and commuter communication systems technology and services to the mobile transit industry worldwide. Core technology development and system design activities are undertaken from the Company's head office.
DTI's Managing Director, Richard Johnson, commented: "The membership further builds on DTI's reputation in Europe and around the world for providing guidance on surveillance and information technology solutions and services in the mass transit market."
Access-IS is passionate about enabling the world's population to move around the planet and access services quickly, safely and securely. Their engineers use advanced technologies to resolve these vital challenges in new ways. Designed for quick and intuitive use, Access-IS' open architecture ticket readers and validators are delivering class-leading performance in applications around the globe. Recent installations on the Las Vegas Monorail, in metro gates in China and rail gates in Italy, allow operators to keep passenger throughput maximised with barcodes and RFID devices presented in any orientation to the same device, for a lightning fast read; first time, every time.
"We are excited to engage with ITxPT and its Members as their aim is perfectly aligned with our own approach which is that Open Architecture products and simple integration between software and hardware deliver the best possible passenger experience. Our hope is that this move will allow Access-IS to continue to advance its design and development for the benefit of the travelling public", said Cliff Hunter the Access-IS Head of Sales for Transport & Ticketing.
Vix Technology is an industry leader in transport ticketing, implementing and managing automated fare collection, payments, access and passenger information systems. Their solutions help transport authorities ease passenger movement and embrace new innovations, to provide the most efficient transit system possible for their passengers. Vix has deep, widespread-experience working on projects around the world.
To influence and meet new requirements for future IT-architecture on-board vehicles, Vix finds ITxPT an important platform for those discussions. It is important for Vix to influence and follow future requirements and make sure to deliver good, reliable solutions which are cost effective and innovative and future proof for the customers.