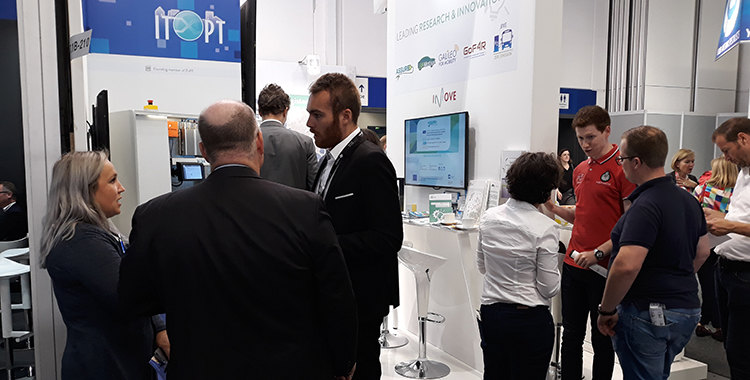 On 18-21 September ITxPT exhibited at InnoTrans 2018 in Berlin, which with 2,955 exhibitors from 60 countries in 2016, is considered the industry's leading international trade fair.
During the event, numerous visitors stopped by the ITxPT stand and requested additional information on the ITxPT specifications as well as on the scope of services and modules that are covered by them. Many of the short meetings turned into longer discussions around the digitalisation of the public transport and the importance of the open IT architecture in that process.
Also, 22 ITxPT Members were exhibiting at InnoTrans and did not miss this opportunity to come by and talk about the latest ITxPT's progress. Moreover, they showed a growing interest for the labeling procedure at ITxPT and the role of the ITxPT Specifications in some ongoing and future tenders.
ITxPT would like to thank all the visitors for their interest, inquiries and comments. If you have any questions or feedback that you would like to share with us, please contact ITxPT Secretary General – Anders Selling at anders.selling@itxpt.org or Zuzanna Roszak – ITxPT Marketing and Communication Specialist at zuzanna.roszak@itxpt.org.
If you could not meet us in Berlin, we will be soon participating in Stockholm during Persontrafik (22-24 October). For more information on the event, please visit www.persontrafik.se.