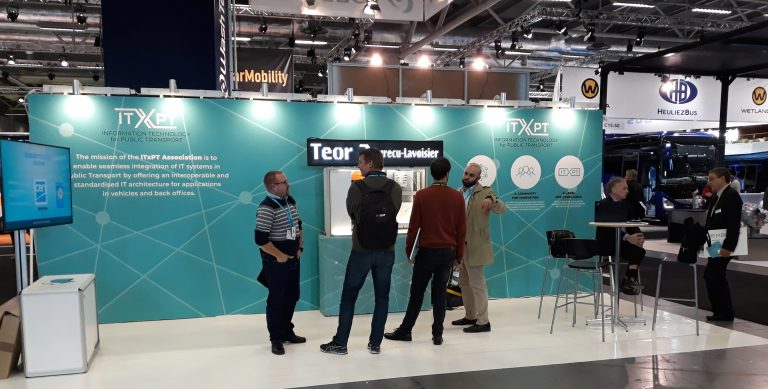 On 22-24 October ITxPT exhibited at Persontrafik 2018 in Stockholm among other 166 companies, distributed among 130 stands. The exhibition attracted overall 6,418 visitors and 1,133 seminar delegates. 
During the event, the ITxPT stand was frequently visited, both by the ITxPT Members, willing to talk about the labeling process and next releases of the ITxPT specifications as well as non-members, who were interested in finding more about the Association, its scope of activities and plans for further development. Also, this was the first time for ITxPT to show its new, redesigned visual identity on its booth, which did not escape the visitors' attention.
During Persontrafik, the information about ITxPT was not only spread on its stand, but also a bit further away. On 23 October ITxPT Secretary General, Anders Selling presented the Association on the open stage in a seminar "A standardized IT Architecture for Interoperability". Moreover, on 24 October AtB Concept Developer, Sandra Schweizer delivered a presentation "ITxPT – the new standard for innovation and interoperability" in which she explained what makes ITxPT so innovative and why ITxPT specifications are becoming more and more common in the bus tenders of today.