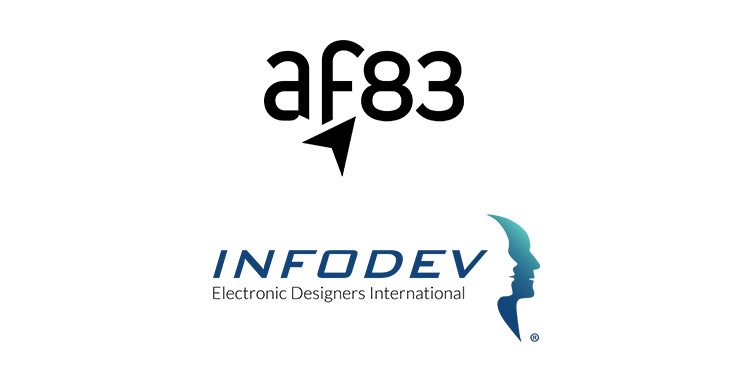 af83 and Infodev have recently joined ITxPT as Associated Members.
af83, responsible for enRoute Products, is proud of its official membership to ITxPT. This membership represents a shared vision both in terms of interoperability, the support of standards, the harmonisation of offers as well as a common view on the future of transports and mobility, which is represented by the development of multimodal transports and MaaS. In addition to that, ITxPT's European dimension reflects af83's involvement in open source transport projects dedicated to standards. The latter must benefit from current harmonisation efforts on a community scale.
Infodev EDI is a Canadian-based company with an office in the Netherlands with more than 30 years of experience. Infodev EDI has been developing and installing Automatic Passenger Counting systems. All hardware and software are designed, manufactured and assembled in the company's headquarters in Canada. The Infodev Team is ready to cooperate on the implementation of a working standard for plug-and-play IT-systems applied to public transport and carry out the ITxPT mission and value. Infodev wishes to use this platform and connection with industry leaders to enhance its offer to clients by providing even more cost effective and easy to integrate solutions for current and future customers.
Do you also wish to become an ITxPT member? For further information about the different membership levels and relative benefits, please contact us.