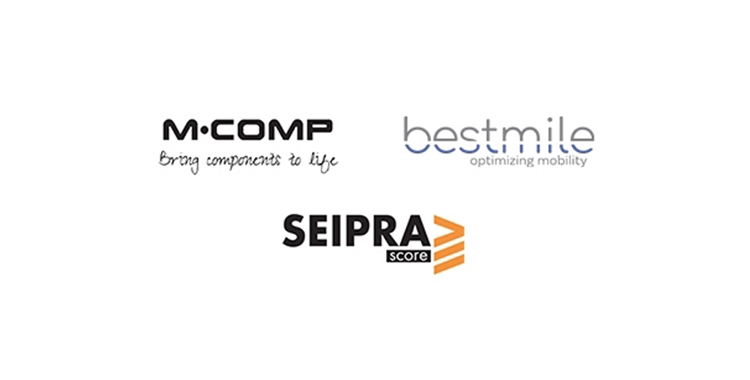 ITxPT welcomes three new Members: M-Comp and Bestmile that have recently joined the Association as Principal Members and SEPIRA Score, which is a new Associated Member.
M-Comp is a Danish design-in distributor and system integrator focusing on modular component for industrial electronic systems. For the last 10 years M-Comp has developed and produced products for the transportation industry. M-Comp has long experience in developing and producing monitors for buses, terminals for the bus driver and information monitors in general and wants to enable the ITxPT vision for on-vehicle standardized products at low cost.
Bestmile's mission is to provide a mobility platform that allows operators to support multi-modal, multi-service offerings in a safe, accessible, efficient and lucrative manner by integrating autonomous vehicles in the existing transportation system with conventional vehicles. Bestmile makes the leading mobility services platform used to plan, manage, and optimize autonomous and human-driven vehicle fleets. Since forming to manage one of the first autonomous vehicle fleets in Europe in 2014, Bestmile has advocated for open, standards-based development as building blocks for an interoperable ecosystem in the mobility services marketplace.
SEIPRA Score is a company founded in 1982 and is based in Dardilly, near Lyon. It offers a global service for passenger information and the management of public transport networks: bus, coach, tramway and train. In terms of the actions taken with the privileged partners and founders of ITxPT, the SEIPRA Score company wanted to engage directly in this movement to accelerate and contribute to the development and upgrading of our systems and materials integrated in public transport. Therefore, the company has decided to join the Association and is happy to be among active ITxPT partners today.