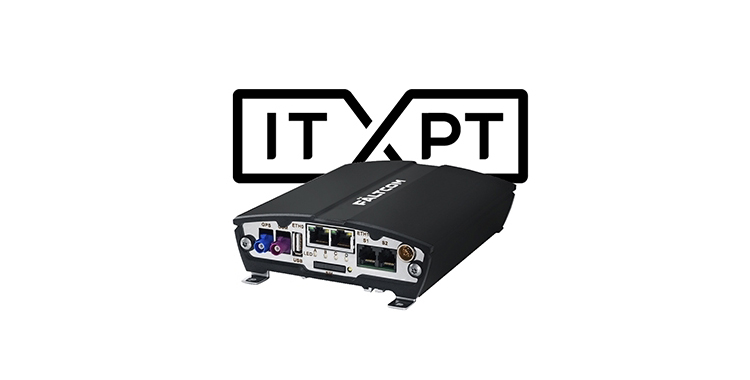 The ITxPT label means that the MIIPS unit from Fältcom (part of Telia) is compliant with the ITxPT standard for public transport and compatible with the open architecture of ITxPT to enable interoperability between systems and devices from different suppliers in public transport fleets.
The MIIPS unit is a communication gateway for onboard installation that enables systems and devices in a vehicle to operate through the cloud, making it possible to e.g. download vehicle data, control, survey, update and configurate IT-systems in the vehicle from a distance. The unit and its comprehensive back-office system comes with a great number of public transport applications such as passenger count, positioning, eco driving, internet onboard, camera surveillance, driver's alarm, VoIP, message push, driver ID, digital signs, remote download of tachograph data and many more. It is being used by Public Transport Operators and Public Transport Authorities to increase efficiency and enhance passenger experience in Public Transport worldwide.
The ITxPT laboratory performed several tests on the MIIPS, both remote and physical, and the unit successfully completed all stages of the test procedure for the parts Module Inventory, Time and MQTT Broker, according to the ITxPT specifications S01 v2.0.1 & S02 v2.0. The 6420 Fältcom MIIPS Committo A-LG is now included in the ITxPT catalogue of compliant equipment.
The ITxPT label is offered as a proof of compliance, to any vehicle, software or equipment that has passed the compliance tests for the standard. The label can be acquired by any supplier, not necessarily an ITxPT member. Information about the labelling procedure can be found here.