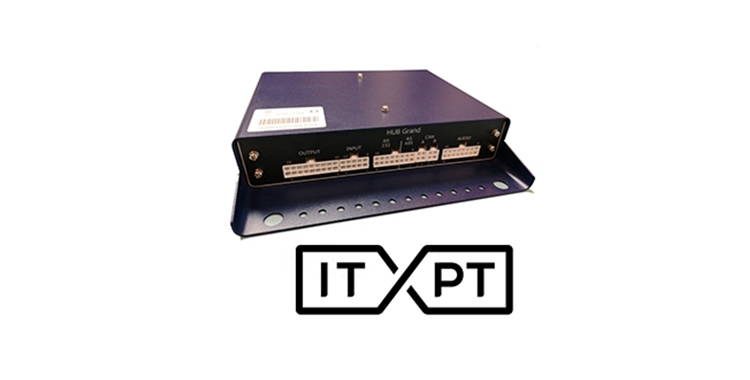 The ITxPT laboratory has recently delivered the final labeling report stating that the Adbit HUB module had been labelled in accordance with ITxPT specifications S01 v2.0.1 & S02 v2.0.
M-Comp A/S is a Danish design-in distributor and system integrator focusing on modular component for industrial electronic systems. For the last 10 years M-Comp A/S has developed and produced products for the transportation industry. M-Comp has long experience in developing and producing monitors for busses, terminals for the bus driver and information monitors in general and wants toenable the ITxPT vision for on-vehicle standardized products at low cost.
Open source hardware from M-Comp A/S – Made in Denmark
Inspired by the ITxPT vision M-Comp decided in 2016 to create a pallet of open hardware platforms which is on the shelf available for large and small projects.
The first product introduced is a Vehicle HUB which is a combination of GPS with ADR, WIFI, Ethernet Switch, and multiple I/O's and interfaces like CANbus, RS485 and RS232, and cat6 LTE modem with dual sim support.
Free open software platform
Together with the hardware, M-Comp provides a basic software free of charge called ADBIT which gives the user instant enabled hardware to test his ideas. This software gives all the tools for remote update and all basic software to operate interfaces and functions.
The users benefit from an access to ITxPT labeled hardware rev. 2.01 and available of the shelf, and software already running, and implemented with the ITxPT services like:
1.       Discovery service
2.       GNSS service
3.       FMStoIP service
4.       VehicleToIP service
5.       Time service
6.       MQTT service
For more information about the ITxPT label, please contact ITxPT.