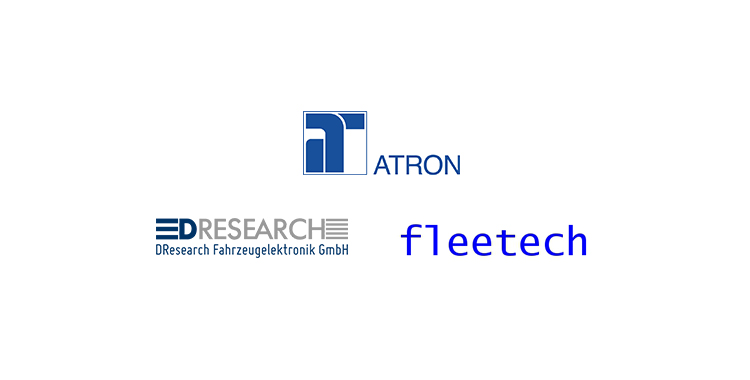 ATRON has recently joined the Association as a Principal Member while DRESEARCH and Fleetech are new Associated Members.
Since its founding in 1980, ATRON electronic GmbH has become one of the leading system solution providers for public transport. The portfolio comprises four main business areas: fare management, eTicketing, operations control and passenger information. Over the years, ATRON electronic GmbH has become a Europe-wide active group – the ATRON Group. There are branches in Dortmund and Leipzig as well as in Bronschhofen (Switzerland), Linköping (Sweden) and Zagreb (Croatia).
For more than 20 years DRESEARCH has been designing, developing and marketing integrated hardware and software solutions in the areas of vehicle applications and local public transport and commercial vehicles. As a reliable partner DRESEARCH supports their customers with innovative and turnkey system solutions on their successful way into the future. DRESEARCH's portfolio includes:
Entire turn key solutions for on-board Video (CCTV) and Passenger Counting (APCS)
Rail vehicle topology detection solutions
Open interfaces and support of wide range of standard communication protocols
System integration (vehicle platforms)
Fleet management solutions
Back Office applications for analysis of Video and APCS data
BI tool-based applications for APCS and vehicle data (CAN-FMS, MVB)
Consulting, system design, project management
Fleetech delivers services such as eco-driving, vehicle diagnostics and remote tacho download. Fleetech's open platform also acts as a data hub to make it possible to base their services on data not only from the vehicle, but from any device or service our gateway or screen can contact (HW on the vehicle or servers in the cloud). This makes it possible for the customers to get solutions based on a much broader spectrum of data, ultimately leading to services better fitted to the actual need.
Fleetech also delivers an Android screen. This screen solution makes it possible to view multiple apps simultaneously as well as make development of new apps so easy that the customer himself does not have to be dependent on Fleetech in developing these apps. Data is stored in Azure and is also easily available via their standard API.
Do you also wish to become an ITxPT member? For further information about the different membership levels and relative benefits, please contact us.