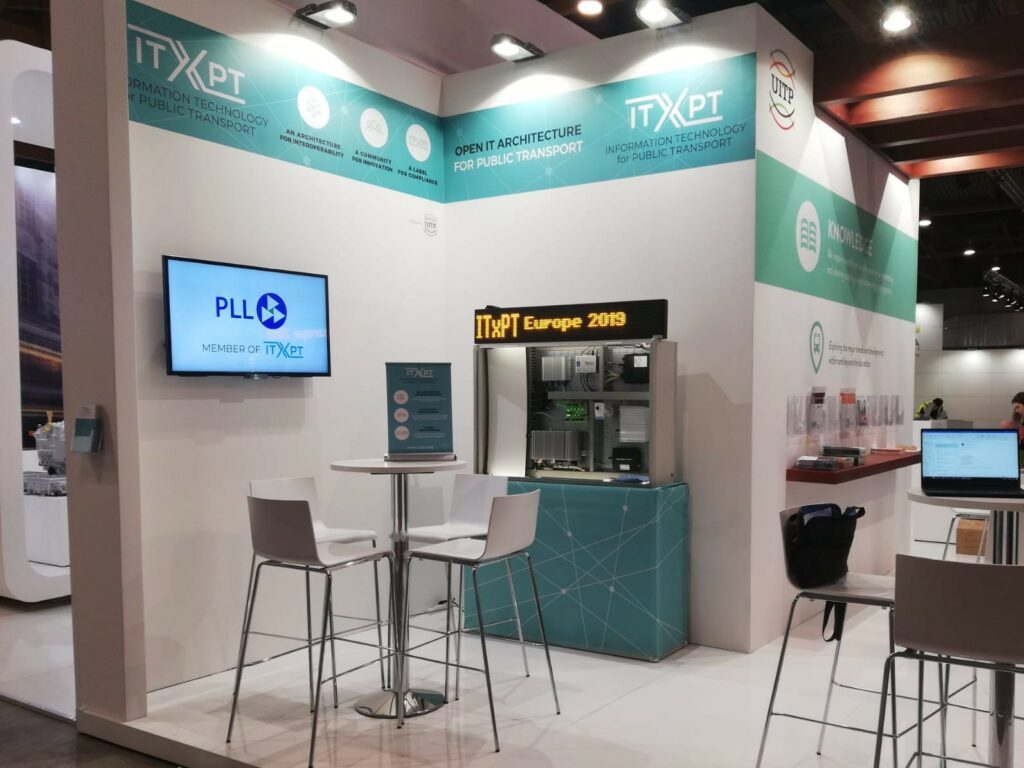 Busworld 2019 was held on October 18-23 in Brussels. The event, co-organised by UITP, gathered more than 70 bus manufacturers, over 500 exhibitors and thousands of visitors. Among them, around twenty ITxPT Members were present as exhibitors and showed their ITxPT colours thanks to our communication material.
Once again, ITxPT shared a stand with UITP in Hall 3. Different categories of visitors were seen: curious novices or qualified experts, there were indeed many visitors who came to see us to learn more about ITxPT activities and namely specifications.
The Bus Conference started on Monday and the affluence intensified from that moment. On that day as well, the ITxPT Secretary General Anders Selling was invited to take part in the Immersion Experience talks organised on the stand. A good opportunity to discuss how open IT architecture enables digitalization in Public Transport.
Overall, our presence in such tradeshows demonstrates the growing interest for ITxPT, from PTO/PTA emitting more and more tenders referring to ITxPT specifications, as well as from vehicle manufacturers willing to implement ITxPT in their vehicles.
ITxPT would like to thank all the visitors for their interest, inquiries and comments. If you have any feedback that you would like to share with us, or you would like to receive a copy of the presentations delivered during the exhibition please contact us.