At the Members Meeting, four guests gave their view on the current situation, the future, and ITxPT. The guests were LTA from Singapore, STA from Italy, TRONTEQ, and Transamo. The meeting also got a walkthrough of the committees and working groups' progress and the latest news about the ITxPT labs and labeling.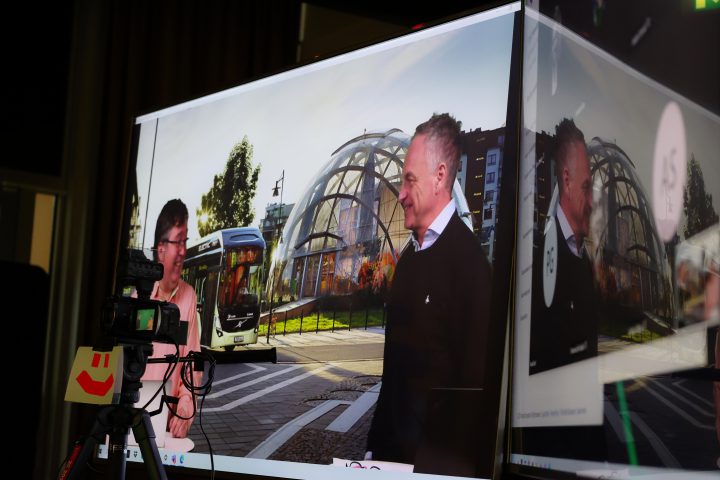 Studio hosted meeting
Secretary General Anders Selling moderated the well-attended remote meeting, with over a hundred members who had signed up. For the first time hosted from a studio at Lindholmen Science Park in Gothenburg, the forum had an upgraded and more TV-like appearance. The meeting introduced new ways of creating interaction among attendees, like instant polls, breakout room sessions, and a panel discussion.
Developing better remote sessions
The meeting was an essential step towards developing an even better way of handling remote sessions within the ITxPT community. This type of meeting will undoubtedly continue to be a great complement to live meetings after returning to a situation when we can meet and travel again.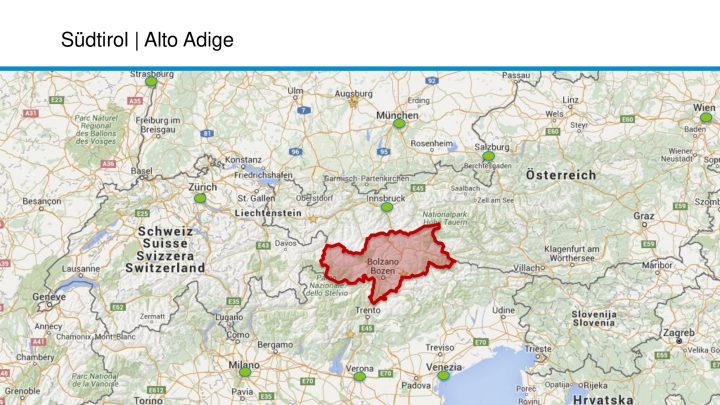 Welcoming new member STA
The meeting gave an excellent opportunity to welcome the new ITxPT members, STA (Südtiroler Transportstrukturen AG) from northern Italy, by giving them the floor to present their public transport vision. Patrick Dejaco and Roberto Cavaliere represented STA.
They talked about implementing a vision 15 years ago with an hourly frequency on all bus lines, 30 minutes for every primary bus line, and 30 min on all railway lines. They also envisioned connections in all railway junctions.
Today, their EU program Bingo is essential, with the primary objective of improving public transport services' attractiveness and efficiency by introducing a new architecture for data exchange and ticketing.
They are right now in the process of tendering a whole new ITCS/Ticketing system for 35M Euro over the next 7 (+3) years.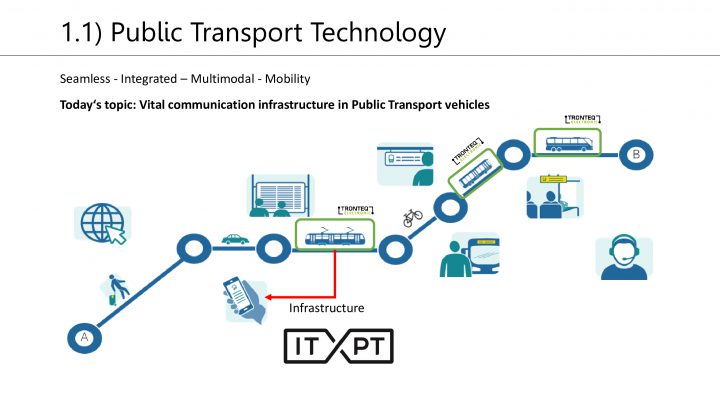 TRONTEQ presentation
Juri Martinevski from TRONTEQ presented their view on the vital communication infrastructure and their Public Transport Vision of seamless multimodal mobility. He also talked about why the ITxPT architecture is essential and pointed out some challenges for ITxPT going forward. Finally, he gave some insights from TRONTEQ's experience with ITxPT.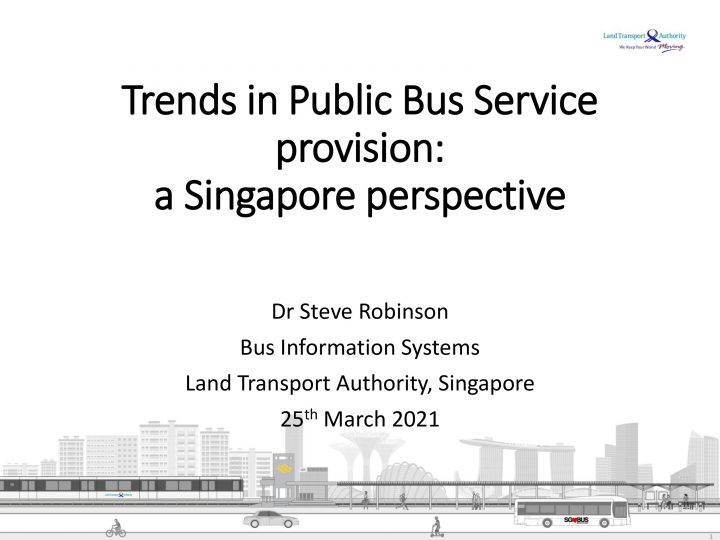 LTA – Land Transport Masterplan 2040
Steve Robinson from LTA Singapore talked about their Land Transport Masterplan 2040. It contains topics like inclusivity, electrification, and lifecycle management. He also spoke about challenges for ITxPT like interoperability of systems, centralized content management systems, and cybersecurity.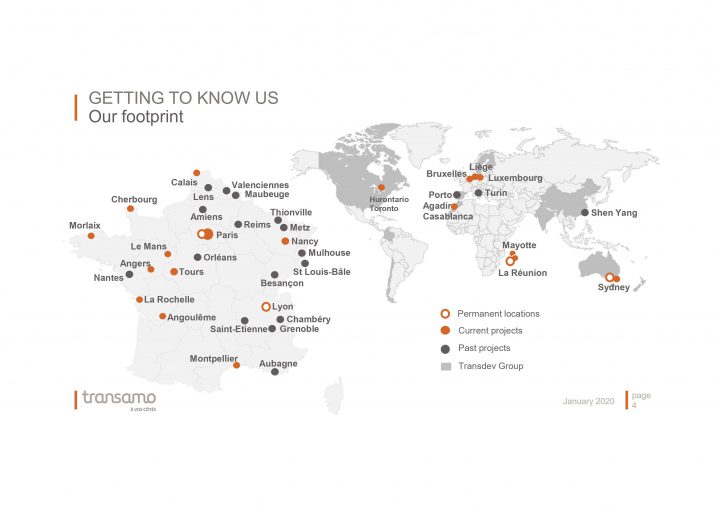 Transamo – ITxPT survey
The public transport consultant Transamo represented by Clément Guibert and Jean-Laurent Franchineau presented themselves and the consultant's role within the ITxPT ecosystem. They also informed about a short survey to the ITxPT members to better understand the implementation, deployment, and development of ITxPT. They will present the results of the study at the following Members Meeting on June 24th at 09:00.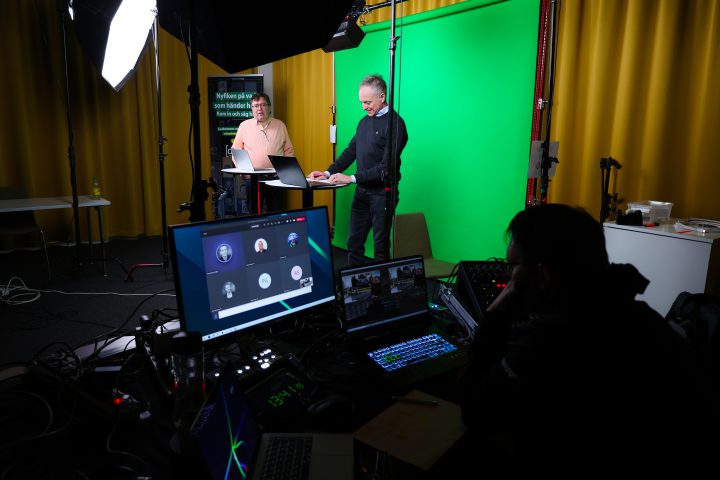 ITxPT reports
The meeting also got a walkthrough of the committees and working groups' progress and the latest news about the ITxPT labs and labeling. Secretary General Anders Selling also presented the 2020 ITxPT Activity Report available here.
The meeting was successful and brought many new possibilities for evolving the online sessions in the future.
The ITxPT Team would like to thank all the presenters and attendees and remind all ITxPT members about the next Members Meeting and General Assembly, June 25th at 09:00. Don't miss it.
If you are not a member, you can read more about it here and apply at the bottom of the page.