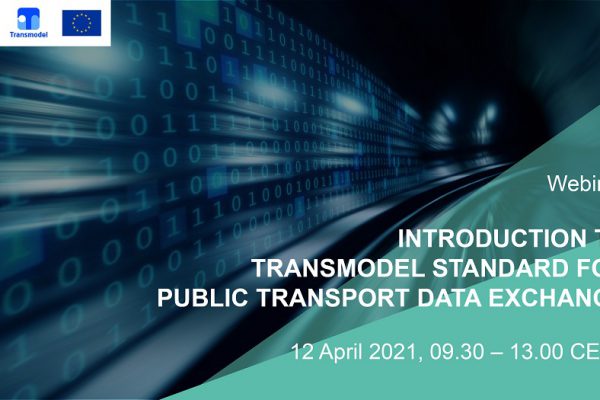 Save the date! On 12 April, the experts from DATA4PT will be organizing a Training Webinar on Transmodel. The webinar is created for both managers and technical staff responsible for the implementation of the Transmodel standard ecosystem: NeTEx and SIRI according to regulation 2017/1926.
The webinar will be structured into 2 parts:
• Part 1 "Introduction on standards ecosystem" will be focused on EU requirements, Member State implementations, the functional scope of Transmodel, NeTEx and SIRI, mapping and complementarities with GTFS, and data validation expectations.
• Part 2 "Introduction on Transmodel what is it, what it includes, what is new" will address detailed content, version management, use cases, different data workflows, and implementation examples.
The full agenda will come soon, so stay tuned!
You can already register for the webinar here.