Mobility as a Service is part of a fundamental disruptor in society: Everything-as-a-Service. Product ownership shifts toward service consumption, and we only pay for what we use rather than owning something outright. The concept is widespread in software, with cloud-based office productivity services. It is also common in entertainment, with streaming of TV, films, and music. In Mobility, it comes down to use travel services to access multiple modes of transport instead of owning a car or buying tickets to single modes of transportation through different services and platforms.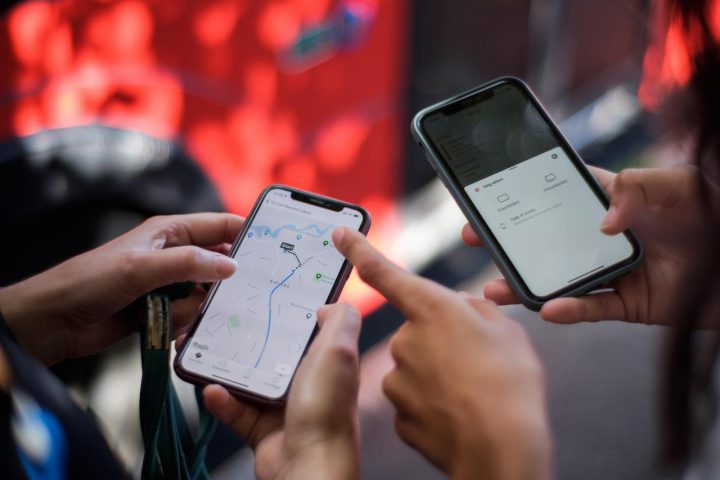 Complete mobility services
Today, when using various forms of transport, it can be a struggle to navigate between planning and payment processes and apps. Just the thought of finding all relevant information can make you want to take your car instead, let alone the multiple payment processes and lack of competitive pricing for the complete journey from A to B.
The situation will probably become even more complicated through the EU-mandated openness to competition, introducing an even more complex puzzle with multiple operators delivering services to an authority. The situation calls for new and improved solutions.
To offer a broader and more versatile service, traditional Public Transport actors today migrate towards integrating all modes of Mobility into complete mobility services accessed through a single app or website.
Photo: Ruter As / Nucleus AS, Peter Gløersen
Overview and control
It is essential for Mobility actors to get as many people as possible to use public and shared transport options for the environment, the climate, and reduced congestion. So, how will Mobility as a Service get people to shift from owning a car to relying on services for their mobility needs in the future? The answer is convenient, viable alternatives and creating mobility systems where the user is in control.
The solutions must be as convenient and cost-effective as driving your car for short and long journeys any time a day, with or without goods to transport. Therefore, several different modes of transport must be available to cater to different needs at different times.
Door to door solutions require interoperability
Seamless travel over different modes of transportation is a prerequisite for Mobility as a Service, but no single mobility service can cater to all our travel demands. However, bringing multiple services like traditional public transport modes, shuttles, carsharing, bikes, and scooters into a multimodal interoperable ecosystem makes providing solutions for door-to-door trip planning and payment easier. A joint ecosystem enables solutions where you can plan, book, and pay for several types of Mobility from different operators in one place.
Interoperable interfaces must be in place to integrate all these services and coordinate the responsible operators. The integration calls for interoperability between solutions from different transport modes, suppliers, and operators. Interoperable interfaces also enable Mobility actors to connect their offers to fill in the gaps and improve the customer experience. Therefore, ITxPT can play a vital role in the realization of Mobility as a Service.
Access to standardized data – National Access Points
To connect travel systems across various actors, modes of transport and regions, or even countries, the travel data must be standardized and accessible in real-time for all actors in all countries.
The EU directs how to do this as described in this excerpt from the EC website:
"Moving towards a Single European Transport Area requires a digital layer interlinking all of the elements of transport. Building up this Digital Architecture involves open and common standards and interfaces and an efficient, but secure data ecosystem.
This is why Member States are setting up their National Access Points; to facilitate access, easy exchange and reuse of transport related data, in order to help support the provision of EU-wide interoperable travel and traffic services to end users."
ITxPT is the technical leader of the EU project Data4PT, designated to implement the national access points and advance data-sharing practices in the public transport sector by supporting data exchange standards and models.
ITxPT vital for MaaS
The ITxPT architecture scope is expanding to different modes of transport to incorporate all branches of multimodal Mobility in the future. Therefore, ITxPT will play a vital role in the evolution of Maas through its IT ecosystem with standardized data models, communication protocols, and interfaces.
MaaS companies struggle for dominance
With the strong push towards more accessible mobility solutions, MaaS providers worldwide are struggling to increase their market shares to become the go-to solution for Mobility. Will competition and market dominance decide who in the end stands as the victorious monolith MaaS solution that everyone uses, or will it be an open standard, publicly owned, and operated platform? Or perhaps a mix? The future will show, but it is essential for anyone involved in Mobility to realize that it will have been decided a few years from now. We are beginning a new era —a transition from standalone mobility services to more complete mobility platforms.
Now is the time to act to be a part of the future.
Sidenote:
Avoiding multimodal term confusion
The meaning of the term multimodal shifts depending on the context, and it means one thing within Mobility and a different thing within human studies and alternative intelligence, AI.
Public Transport – multimodal
Within Mobility, the term means over multiple modes of transport – bus, coach, ferry, train, and metro – for example, when discussing the availability of information across the transportation modes or the possibility to use a data platform over several modes of transport.
AI and human studies – multimodal
When used regarding AI or human studies, multimodal refers to the way something happens or is experienced. Our experience of the world can, for example, be multimodal — we see, hear, touch, smell, and taste.