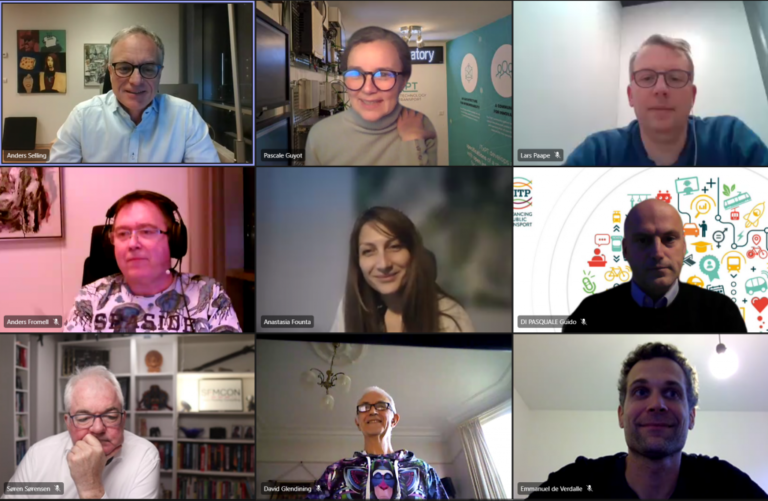 On the 9th of December, ITxPT held the fourth and final Members Meeting and second General Assembly of 2021. The well-attended meeting contained interesting reports from new Principal ITxPT member De Lijn about their upcoming ITxPT implementation and an outside view on ITxPT from guest speaker and consultant Søren Sørensen. Another important topic for the day was the ITxPT roadmap and adding another year to it.
Implementation workshops and consultant workshops
De Lijn – Implementing ITxPT
A significant contribution to the Members Meeting came from the Belgian/Flemish PTA/PTO and new ITxPT Principal member De Lijn. De Lijn has decided to integrate ITxPT out of the need to do more for customers, become more sustainable, and integrate different onboard and back-office systems.
Their case was also an excellent opportunity to start a series of implementation workshops for PTA and PTO. More details on their plan to implement ITxPT in all their 4000 vehicles in the upcoming years in the Members section of the Documentation Center.
Implementation workshops
To enable public transport authorities and operators to share their experiences from implementing ITxPT, learn from each other, and exchange ideas among peers, ITxPT recently initiated a series of workshops. Open to Strategic and Principal members PTA/O.
Consultant workshops
As a part of the work to support consultants and their contribution to the ITxPT ecosystem, ITxPT recently launched a series of workshops for consultants.
ITxPT constantly growing
With nineteen new members in 2021, ITxPT keeps growing and becoming an essential factor within Mobility IT in Europe and the rest of the world.
ITxPT roadmap report
The Requirements Committee and the Technical Committee reported on the 2021 progress, more details can be found in the presentation to members here.
Adding another year to the ITxPT roadmap
The meeting decided on a plan to add another year to the roadmap, driven by the Requirements Committee.
Well-functioning Governance
The new governance and specification change process work well. Joining the Requirements and Technical Committees requires a Strategic or Principal membership.
Implementation survey report
The results from the implementation survey are made available for members on the ITxPT Documentation Center. 91% of the survey participants answered that they have done an ITxPT implementation or plan to do one.
Lab report
The lab is up to speed and has worked through the backlog reported on at the September Members Meeting.
Upcoming Members Meeting
The date for the first 2022 Members Meeting is the 24th of March.