Join ITxPT and become a vital part in defining open operability within
a widely recognized non-profit organization
Grow with us!
Job Opportunity in Gothenburg
(partially remote)
Be a part of defining future Mobility in Europe and the world. ITxPT (Information Technology for Public Transport) is a non-profit organization at the heart of European Mobility digitalization, with over 150 members from 28 different countries.
ITxPT develops an open IT platform specification enabling interoperability and standardization within Mobility across Europe. The laboratory tests and confirms compliance with the ITxPT specification, issuing labels for vehicles, hardware- and software modules, and back-office systems.
Who are we looking for?
From a highly technically interested person who has just finished a technical school education, over graduates with first experience and up to mid-level of seniority, we can envision a fit. Job titles could be for example laboratory assistant, test engineer, software engineer in test. However, if we have triggered your interest with this ad feel free to apply.
What a day would look like in the beginning …
After onboarding you will be running labelling processes in our laboratory, improving automation by adapting and optimizing processes, helping improving specifications and developing proof of concepts together with the team. This requires hands-on manual work, sometimes soldering and certainly using measurement instruments like a multimeter or an oscilloscope. The other side of this multifaceted opportunity includes software tests (ITxPT's APIs) and software development for our own test framework.
Additionally, you will be in contact with customers and members regarding labelling processes and technical support and you will have the chance to participate in our collaborative member's network.
From there you can embark on a personal growth journey in parallel to organizational growth and driven by your interest and capabilities.
What's in for you?
A great international team, fun to work with and supportive of each other. The Gothenburg office is located in Lindholmen which as such forms its own unique work environment with access to companies on campus. Be part of international and local research projects in which ITxPT engages. Bring in your test experience gained during lab work or use the knowledge of research to optimize lab processes.
We are a small flexible team distributed over Europe with currently 4 people based in Gothenburg. Working hours are flexible and if no specific hardware or access to the laboratory is required, work can be done partially remotely. Nonetheless, all of us enjoy having a chance to have the full team together.
As a rapidly growing organization you have the unique chance to grow with us and take over more responsibility if you are interested.
What we are not…
A large corporate company. Ways are short but it might be sometimes down to you to take responsibility and take an informed decision. We trust you and your expertise from day one.
Really required:
Speak English fluently
Strong technical affinity (hard- and software)
Clear & concise communications skill
Self-directed learner committed to life-long learning
Methodical work ethic, with strong attention to detail
Able to work in a distributed team
Always nice to have:
Software/Hardware/Test engineer or equivalent software development and test experience
Knowledge of additional foreign languages
Experience writing Python code in a professional environment
Experience using Web frameworks
Experience developing open-source software.
A passion for software quality.
Testing experience hardware/software
Background related to Public Transport
Experience with electronics
Able to read schematics
Experience using virtualization and containerization (VMWare, VirtualBox, Docker)
We are looking forward to receiving your application and/or questions, please contact us.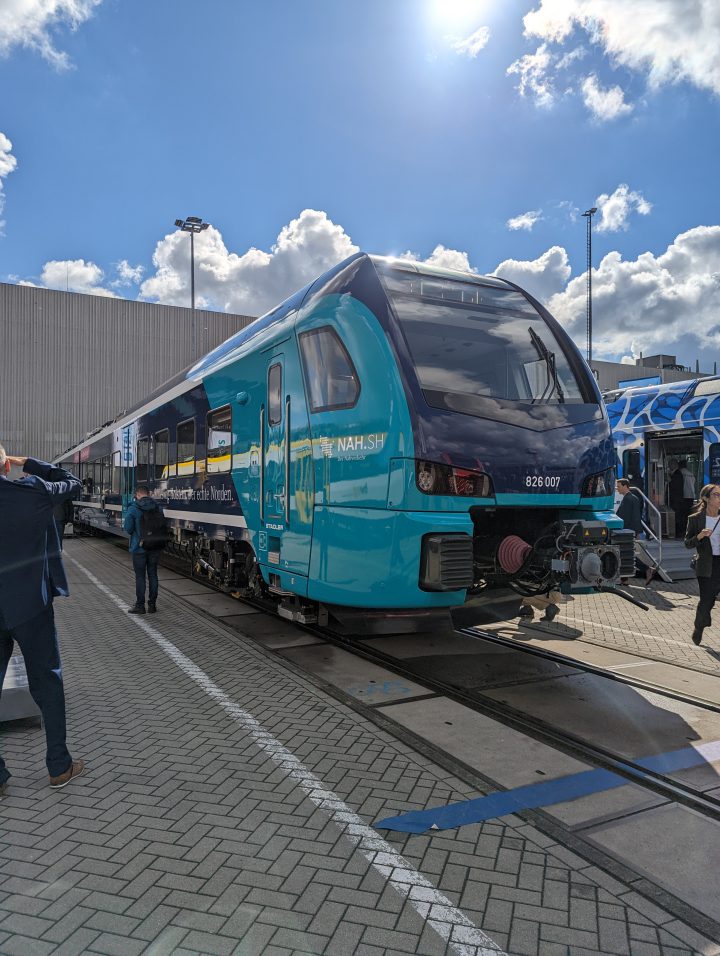 Hot topics
Driven by the members needs, the ITxPT collaborative community works around:
– Cybersecurity
– Multimodal Integrated Ticketing
– Demand Responsive Transport
– Electric vehicles data and infrastructure
– Automatic Passenger Counting
The strong interest in bringing heavy rail requirements into the scope of TxPT, confirmed at the recent Innotrans exhibition, paves the way for a multimodal IT architecture for the whole of public transport, focused on consistent interoperability, modular scalability and data access.
Specification release 2.2
Published in early July, the new version 2.2 of the ITxPT technical specifications is still open source, free of charge and accessible to all from the ITxPT documentation centre. Check out the latest changes and the full version there. If you haven't created an account yet, sign up here, it's free!
Projects participation
ITxPT engages in projects to explore new areas of the IT in Public Transport and links the ITxPT work with the formal European standardisation bodies like the CEN.
We are involved in Nordic Way, Rivsilon2 / BaaS, Connecta3, Napcore, SHOW and Data4PT.
If you would like to join the active ITxpt community and contribute to future ITxPT specifications, contact us for more information.