ITxPT is growing fast in terms of the number of members, geographical spread, and market penetration. Therefore, we would like to warmly welcome our new members. When buyers demand the ITxPT specifications in tenders, it drives expansion geographically and in the number of members, labeled units, and implementations.  Word of mouth and the need for open data and standardized architecture are also important drivers for the growth of ITxPT.
Strategic & Principal Members
MAN Truck & Bus SE – Strategic
MAN Truck & Bus is one of Europe's leading commercial vehicle manufacturers; it provides transport solutions and has an annual turnover of over 9.5 billion euros (2020). Its product portfolio includes vans, trucks, buses, diesel and gas engines, and a range of services relating to the transport of passengers and goods. MAN Truck & Bus is a TRATON SE company.
ACTIA – Upgrade to Principal
Founded in 1992 by French PC pioneers under the name ATON Systèmes, ACTIA PCs is a manufacturer of industrial motherboards and PC compatible systems designed and manufactured in France. The ACTIA Group's competence center for PC architecture systems, offers a wide range of standard products for the medical, industrial and transport sectors. ACTIA has upgraded from Associated to Principal member.
De Lijn – Principal
De Lijn is the Flemish internal operator, in a region with 6,6 million habitants, and operates about 2500 buses and 400 trams. Their vision is to be an attractive, reliable and efficient partner for sustainable and future-oriented mobility services. De Lijn integrates customer-oriented innovative multimodal solutions in the range of mobility services.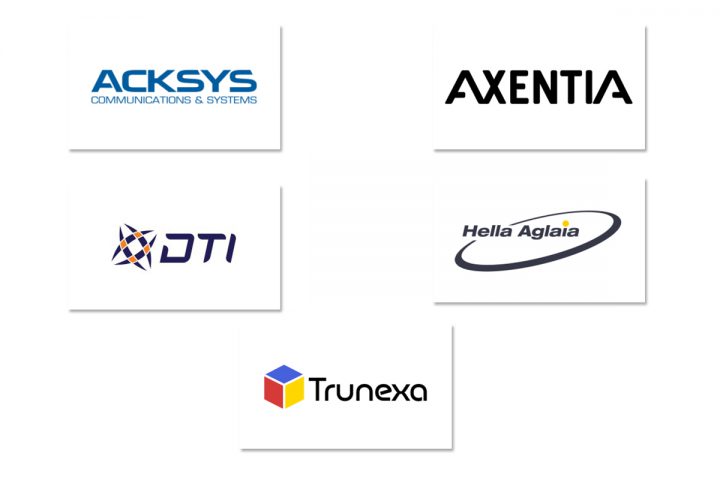 Associated Members
ACKSYS
Since 1984, ACKSYS communications & systems has acquired a strong know-how in designing and manufacturing industrial data communication solutions. Its expertise and high-quality standards allow it to meet the most severe requirements in transportation (rail & road), industrial (SCADA, automation), military (marine, land, air), aeronautics, mining (underground and above ground), oil & gas and environment.
AXENTIA
Axentia is a leading company in developing cutting edge battery- and solar-operated real-time information display systems for public transport. We create opportunities for both society and people to move forward – with cost-effective, sustainable products and system solutions.
The low power iBus displays operate for 3 years on battery, only takes 5 minutes to install and requires no external wiring. Text-to-speech can be included to all displays. Axentia's low power real-time information displays ensure low procurement cost and can therefore be afforded over larger areas, reaching even more people.
DTI
DTI provides advanced surveillance systems, solutions and services to the global mobile security industry. DTI's customers are transit agencies, transit operators, freight operators, law enforcement authorities and taxi organisations which are offered a range of professional products and services that encompass on-board recording equipment, fleet management systems, back-end mass storage and retrieval facilities and end-to-end managed services.
HELLA
HELLA Aglaia Mobile Vision GmbH is a full subsidiary of HELLA GmbH & Co. KGaA and specializes in innovative software solutions. Their portfolio is based on extensive expertise in image processing, embedded software and machine learning as well as 20 years of experience in series development in the automotive industry.
TRUNEXA
Trunexa is a Canada based design house that provides end to end electronic design and production services. They specialize in developing embedded systems, IoT, and custom electronics for businesses and industries. Trunexa offers solutions into Embedded systems & application development, Product Lifecycle Management, Power Management, Machine-to-Machine (M2M), and the Internet-of-Things.